Oregano Oil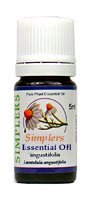 $14.40 for 5ml
I recommend the Simpler brand over all the others because it is really strong and other brands I tried did not work.
or
---

Clove Oil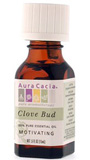 $6.08 for 0.5 fl. oz.
I recommend the Aura Cacia brand.
Buy cheap from Amazon.com
---

Peppermint oil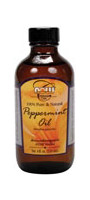 $4.69 for 1 ozI recommend the NOW brand one since many are not strong enough to do anything.
---
Melaleuca Tea Tree Oil T36-C5 (1 oz)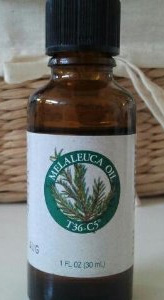 $19.99
100% Pure Natural Oil. For first aid use on minor cuts, scrapes, burns, insects bites and skin irritations.
---
Aura Cacia Essential Oil Cinnamon Leaf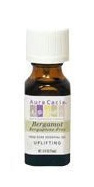 $5.91
Add a few drops of oil to your favorite lotion, massage oil or aromatherapy diffuser. Cinnamon Oil (Cinnamomum cassia) is an excellent oil useful in cooking or as a fragrance in pot-pourri. Use sparingly as a flavoring as this oil is very potent.
---
North American Herb & Spice Oreganol (8 ml)

$15.99
Oreganol P73 - original strength is steam-distilled, wild, handpicked Mediteranean oregano oil that has been researched and tested by Georgetown University and other esearch facilities. Can be used topically and internally.
---
North American Herb & Spice Oreganol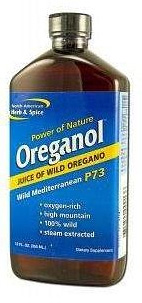 $13.15
Juice of Oregano Oregano P73 Juice is a highly aromatic essence made from wild oregano growing in the high elevations of Mediterranean mountains - up to 12,000 feet above sea level. This plant concentrates oxygen from the mountain air in its leaves. The unique steam distillation process used to make this formula creates an oxygen rich water soluble tonic very different from the oil. Oreganol juice can be taken alone or with juice or water. Take 1 or more Ounce per day for maximum benefit.
---