---
Menthol Crystals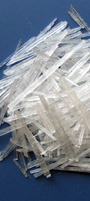 Use menthol crystals with a Mr. Coffee Warmer both available from Amazon.com. I few mite victims have recommended treating your vehicle by filling a coffee cup with the crystals and letting the warmer run 24 hrs in your closed car or until all the crystals have melted away. Warning: Air out the car well before entering as strong fumes may burn eyes and nose. This may also be used around computers to ward of the bugs until you can eradicate them. This method is not a replacement for fogging with the Cedarcide product since those who have tried to do it with the menthol crystals have told me they are still doing it after years. Cheapest place I found to buy is on Amazon linked below. To BUY click on 1 lb ($29) or 1/2 lb ($14) below. I have also linked the coffee warmer on Amazon ($10)
---
Kool 'N Fit Pain Relieving Liquid


KOOL 'N FIT Pain is an easy-to-use spray that requires no rubbing and no messy residue. It has a refreshing aromatherapy scent and generates a feeling of well-being. Apply on the large skin area and allow the deep penetrating action to go to work with no irritation or inflammation of the skin. Unlike other external analgesics, KOOL 'N FIT¨ "Pain Relieving Liquid" is a clear, non-greasy, non-staining, and all-natural liquid which is applied from an environmentally safe pump spray bottle.
---
Gold Bond Triple Action Medicated Foot Powder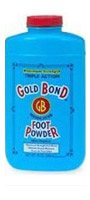 They also have this at most drug stores and Wal-Marts.
---
Prof. Complementary Health Formulas Toxic Fungi- Mold Nosode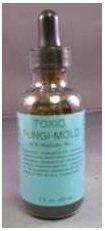 $14.00
Prof. Complementary Health Formulas Toxic Fungi - Mold Nosode 2oz Product Description: Provides homeopathic aid in support of improving resistance to and recovery from toxic fungi and molds. Ingredients:Aspergillus mix, Alternaria, Cryptococcus neoformans, Histoplasma capsulatum, Cladosporium, Penicillium notatum, Helminthosporium, Chaetomium sp., Stachybotrys chartarum 30X, 60X, purified water, 20% USP alcohol. Looking for a different product by this great manufacturer? Click here to see all Professional Complementary Health Formulas products.
---
Aveda Shampure Shampoo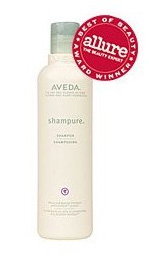 $19.80 for 8.5 fl. oz.
This pure, gentle daily shampoo-with MorikueTM protein-cleanses and fortifies any type of hair. Infusing it with one of Aveda's original aromas: a calming mix of 25 pure flower and plant essences. (size: 8.5 oz)
---
Sally Girl Shampoo Massager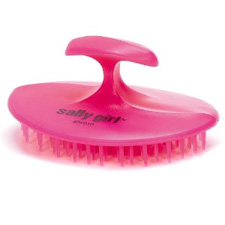 $0.79
The Sally Girl Shampoo Massager is a great way to stimulate the scalp and promote hair growth.
---
Johnson & Johnson Johnson's Baby Shampoo -- 15 fl oz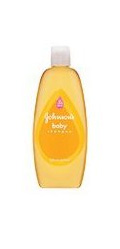 $6.00
Johnson's Baby Shampoo is made from a very special combination of ingredients designed not to irritate delicate skin or eyes. It rinses easily and leaves hair smelling fresh and looking shiny and healthy. Johnson's Baby Shampoo is soap free, hypoallergenic, and dermatologist tested.
---
Stye Eye Ointment, Sterile Lubricant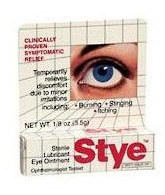 $6.19
Ophthalmologist tested. Clinically proven symptomatic relief. Temporarily relieves discomfort due to minor irritation including: burning; stinging; itching. Non-prescription drug products cannot treat the infection associated with a sty. But you can get temporary relief of its symptoms, including burning, stinging, discomfort, and itching, with Stye Sterile Lubricant Eye Ointment. For symptomatic relief only. Not a cure for infection. Made in USA.
---
Visine Original Redness Reliever Eye Drops 0.5 oz.
$3.80
Visine - original redness reliever eye drops provides fast relief of redness of eye due to minor irritation of eyes caused by conditions such as smoke, dust, other airborne pollutants and swimming.
---
Johnson's Baby Powder Pure Cornstarch with Aloe and Vitamin E, 22 Ounce (Pack of 2)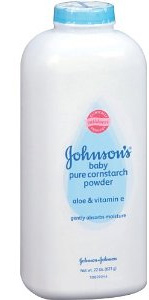 $8.60
Johnson's Baby Powder Pure Cornstarch absorbs excess wetness from the skin to keep you dry and has a soft texture to help your skin feel smooth and fresh. Clinically proven mildness.
---
SALUX Nylon Japanese Beauty Skin Bath Wash cloth Towel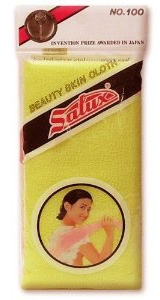 $5.15
SALUX Nylon Japanese Beauty Skin Bath Wash cloth Towel Pink , Blue and Yellow color. Wet, apply soap or body wash, emulsify to thick foam and wash. Rinse under running water, wring and hang dry. Machine wash and dry with regular use.
---
Alcohol 99% Isopropyl Pint
$2.42
99% isopropyl alcohol is used to clean and prevent infection in minor cuts and scrapes. Relieves minor muscle pain. Industrial cleaner for machinery and parts. 99% isopropyl, 16 oz bottle.
---
Oil Eater Cleaner Degreaser 32oz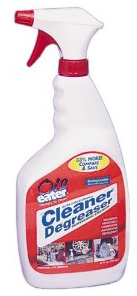 $12.05
Safely dissolves grease and oils on most everything, product contains no acids, abrasive or petroleum solvents and is water based and biodegradable so safe for all uses -even in septic systems. Non-toxic, non-corrosive, non-hazardous, USDA approved for non-food surfaces. Concentrated product, use dilution chart on each bottle to achieve maximum product performance and value. Household uses : laundry prespot, floors, carpets, tub/tile, grills, decks, asphalt and concrete driveways, stoves, boat hulls, white wall tires, siding and more. Industrial uses: engines, machinery, floor scrubbers, tools, pressure washers, parts washing, exhaust hoods, and more, used in restaurants, quick lubes, garages, production facilities, HVAC and more.
---
Vetericyn All Animal Ear Rinse 4 oz.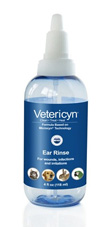 $23.99
One-step topical ear rinse that cleans wounds, treats infection and kills bacteria including antibiotic-resistant MRSA. Use to treat ear infections. This steroid-free, antibiotic-free, no-rinse solution is non-toxic and speeds healing. Vetericyn® Ear Rinse is based on Microcyn® Technology. This revolutionary antimicrobial treatment kills antibiotic resistant strains of bacteria as well as fungi, viruses and spores. An oxychlorine compound similar to that produced by the animal's immune system, Vetericyn is non-toxic and won't harm healthy tissue. Being pH neutral, it will not sting when applied. Tests free for competitive animals.
---
Vetericyn Animal Ophthalmic Gel 1.5 oz.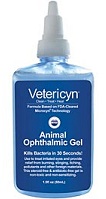 $23.99
Kills bacteria in 30 seconds! Water based gel used to treat irritated eyes and provide relief from infection, burning, stinging, itching and foreign materials. Kills bacteria in 30 seconds. Also Kills viruses and fungi. Safe for all animals.